Calligrapher Rinsen
in Izumo Fascinated by
"the Water"
To the Land of Izumo
Fascinated by the Sacred Water of Manai
In Japanese mythology, it is said that the deity Okuninushi no Okami was the one who first cultivated and built Japan. He is enshrined at Izumo Taisha, which is located in Shimane prefecture and is considered one of the most important shrines in Japan.
In July 2021, life brought Rinsen to this sacred place. The moment Rinsen stepped on the land of Izumo, she felt the rising energy coming right through her feet and embraced her inner spiritual (hara) connection. Although she had never been to Izumo before, she felt like she was welcomed back.
Upon the arrival, Rinsen was also fascinated by Manai no Shimizu, a spring water spouting from Mikage mountain. Manai no Shimizu is special not only because it is selected as one of the exquisite and well-conserved waters in Japan, but also because it is used for sacred rituals at Izumo Taisha.
Rinsen felt a strong urge to live by Manai no Shimizu so that she can use the water to both purify herself and to make sumi ink for her calligraphy work.
Rinsen had now moved her work base to Izumo, setting up her own studio at a traditional-style Japanese house she found near Izumo Taisha.
PROFILE OF RINSEN
Japanese Calligraphy Artist
Pouring heart and soul to the Sumi Ink
Aiming to go beyond the concept of letters, Rinsen's calligraphy has its own unique expressions and reflects scenery that makes people feel like it is breathing and alive.
With over 10 years of experience as a calligrapher, Rinsen is now going deeper into her world of art. From the sacred land of Izumo, she is determined to create and share something new that touches and resonates with people's heart.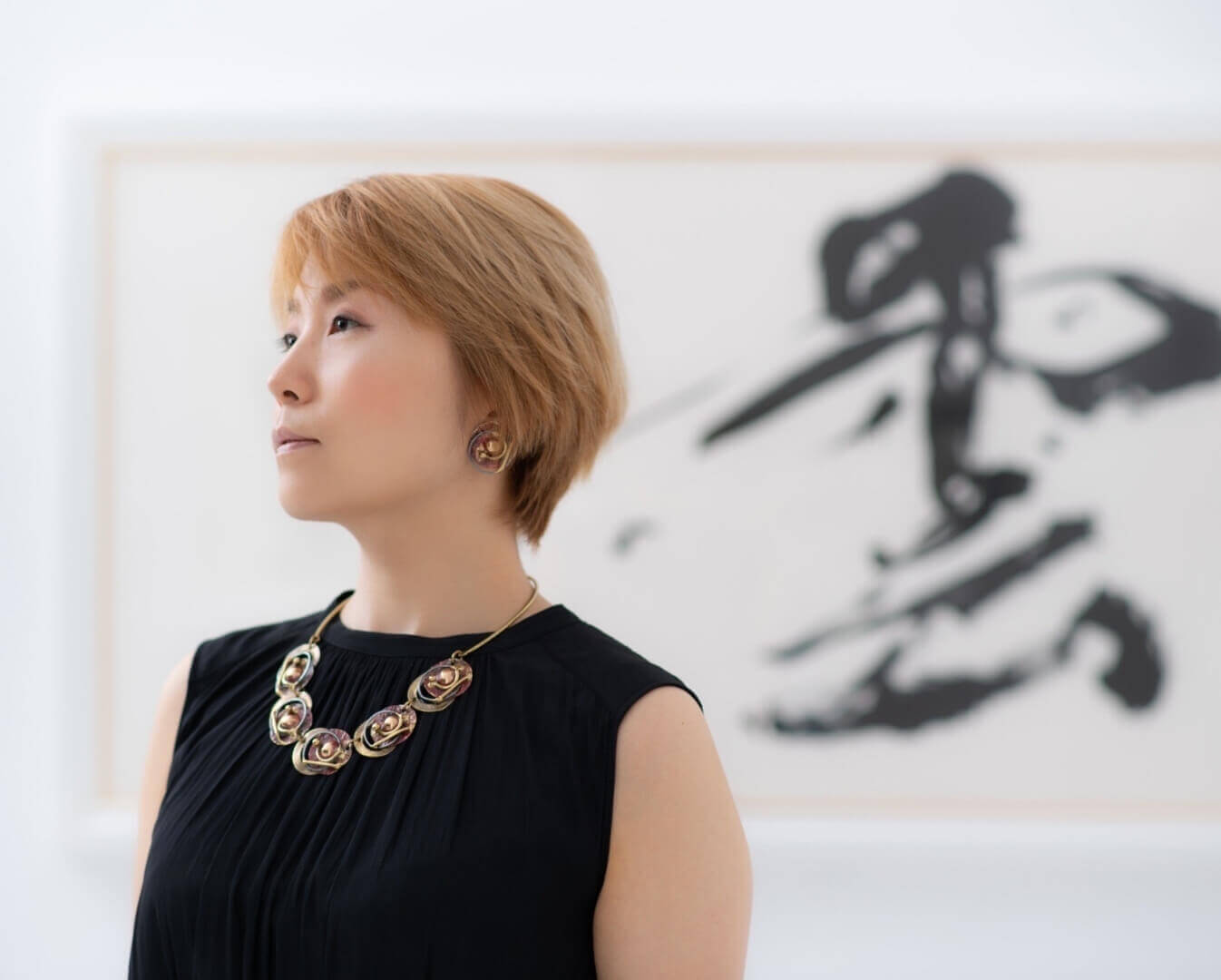 gallery
Scenery behind the letters
Rinsen's world of calligraphy
Conveying the thoughts and feelings through the shapes and lines that spread, expand and splash, creating a space of black and white colors, fade giving birth to a new breath...
The letters become a living art.
Uniqueness of art colors one's heart.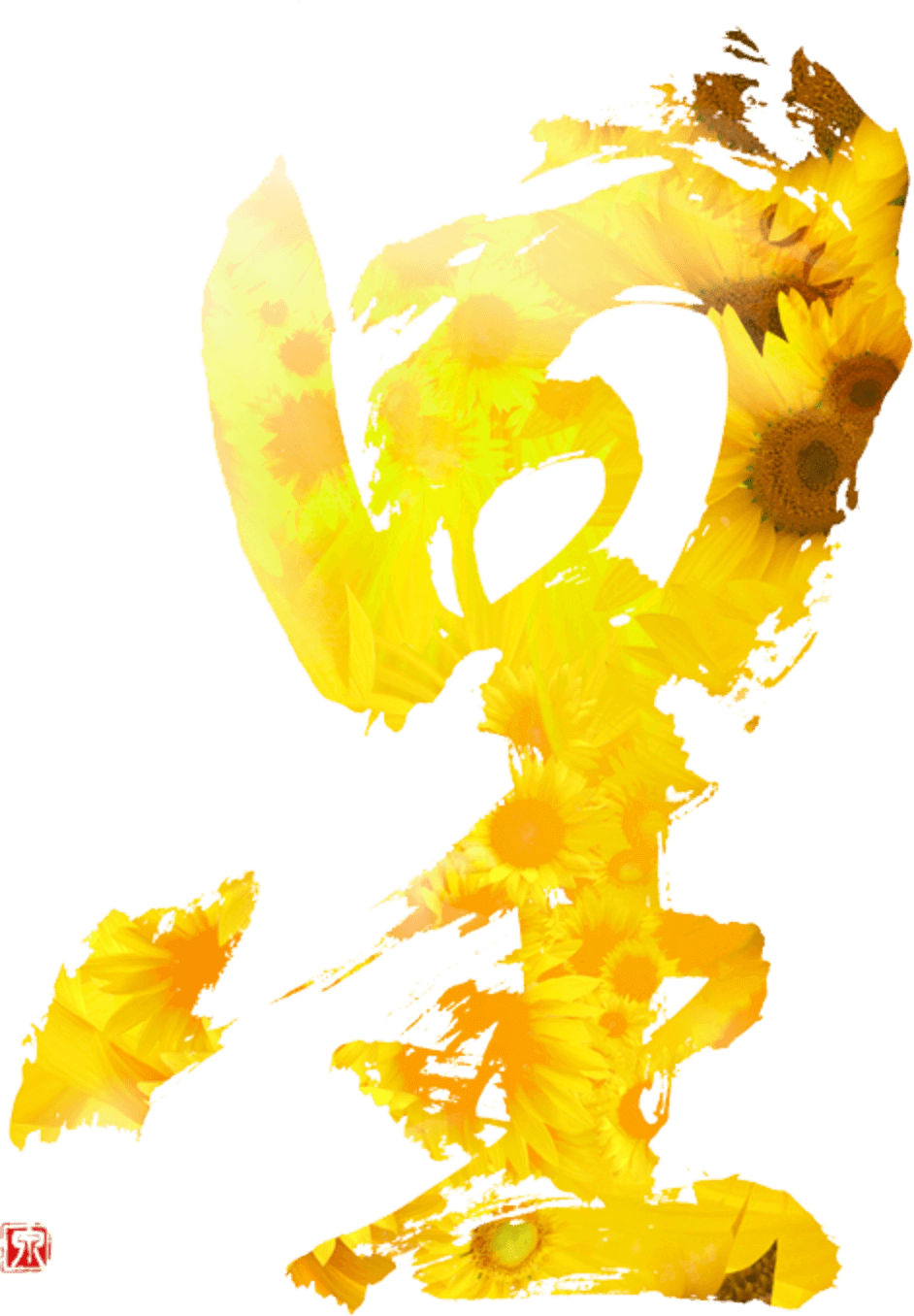 Rose calligraphy
~ Collaboration work with OKUIZUMO ROSE GARDEN Merging Agriculture and Art
"Sahime" is a rose cultivar developed by Okuizumo Rose Garden.
During the harvest season, Sahime blooms to the size of the flowers of tree peonies and the elegant aroma spreads all around.
When sumi ink is made with natural rose water and pigment of Sahime and used for calligraphy, one can see clearly brushstrokes and the flow of lines. The ink gives a unique sense and rich texture, offering different sceneries on the front and back.
Each piece has a different face, the one and the only in the world.
contact
Orders and Inquiries
Please contact us for placing orders and inquiries from the form below.